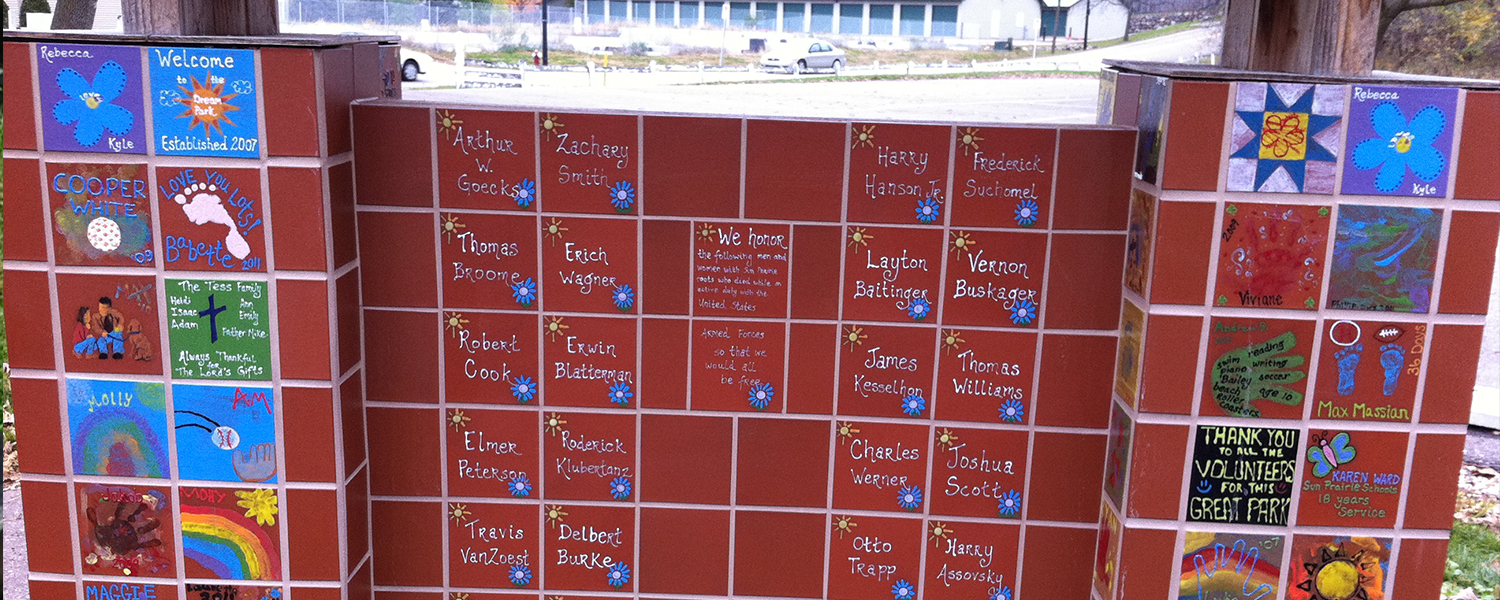 Thank You 2008 Donors and Volunteers
Various additions and renovation were made in 2008 and would not have been possible without the help of our generous donors and volunteers. The friends of the Sun Prairie Dream Park would like to extend a heartfelt thanks to those who made the parking lot and lighting around the dream park possible!
Belken Engineering
Brown-Wilbert
CZ Trucking
Dave Telvick/Remington Electric
Madison Crushing and Excavating
Marks and Stripers/Dave Cerqua
Tri-County Paving
Windsor Lawns
We would also like to extend our gratitude to those who made the bathroom renovation and donor board possible!
Bank of Sun Prairie
Cardinal Roofing
John Muller Plumbing
Kohler Company
La Force, Inc.
McGann Construction
One Plus, Inc.
SOAR kids
Tommy Sanders
Voyager Builders