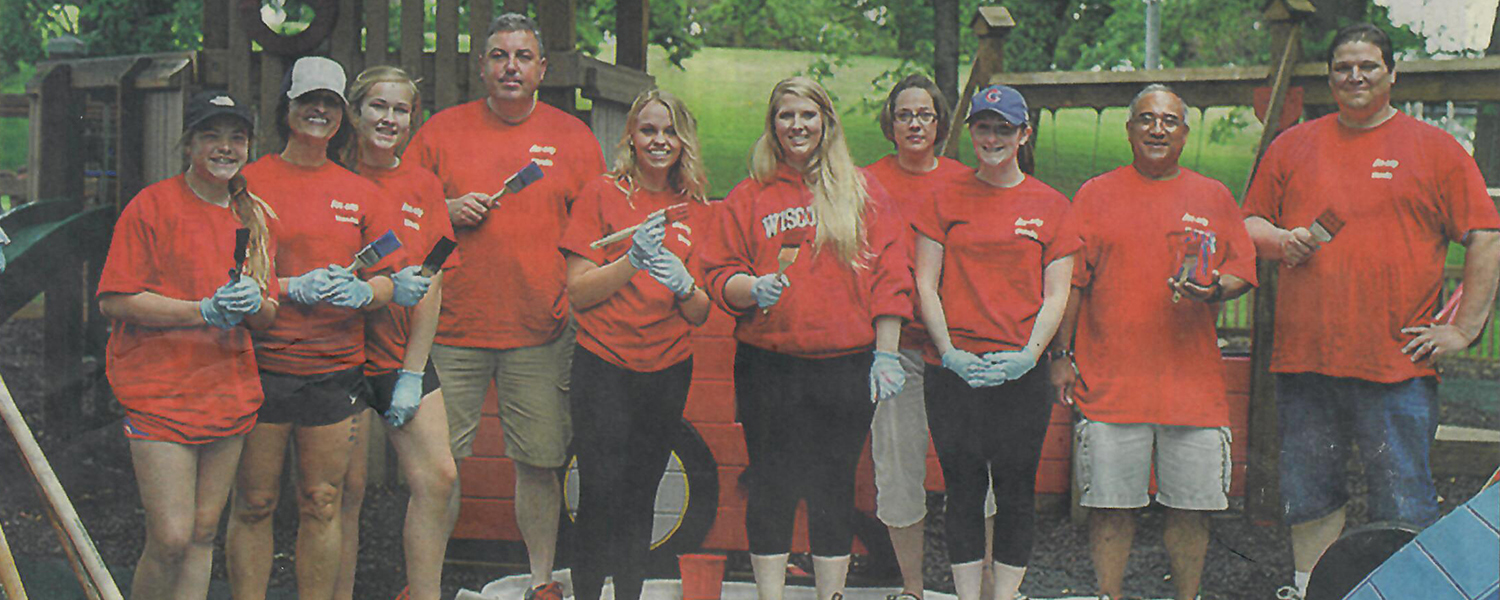 Volunteers Go Wilde at Dream Park
On Thursday, June 16 Wilde East Towne Honda employees and their children came to the Sun Prairie Dream Park to help add some color to the playground. Adults painted the race cars, fire engine and bathroom walls, pulled weeds, while kids pulled weeds, swept walkways, picked up sticks and raked mulch. Jorge Hidalgo, owner of Wilde East Honda (bottom photo), participated in the fun by painting one of the race cars at the facility.
The Sun Prairie Dream park is 100 percent volunteer operated; it would not be possible to keep the park in tremendous shape without businesses like Wilde East Towne Honda donating their time. Individuals or businesses interested in volunteering at Firemens Park in the Prairie, also known as the Sun Prairie Dream Park can contact Rebecca Ketelsen at (608) 217-6789.
Originally published in the Sun Prairie Star.